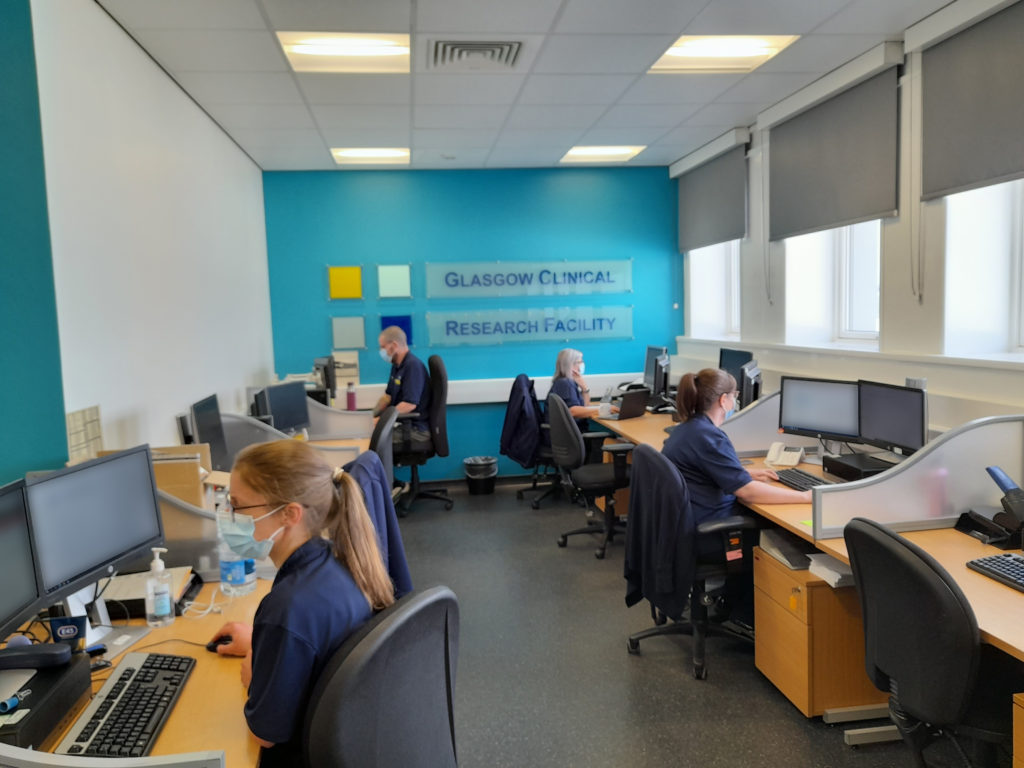 To mark International Clinical Trials Day, we are celebrating the remarkable research teams across NHS Greater Glasgow and Clyde.
With more than 1,000 current NHSGGC studies underway, the vital work of the Department of research and Innovation and multi-disciplinary research team spans multiple disciplines to ensure patients have access to the latest innovative treatments whilst improving knowledge and outcomes of their conditions.
The NHSGGC multidisciplinary research teams include office based staff, biorepository, safehaven and front line staff such as committed medics, pharmacists, radiographers, research nurses, midwives, health care support workers, project managers, project assistants and education and quality assurance professionals, each bringing their unique skills and experience to each trial.
Throughout the pandemic, the team has played a crucial role in initiating, delivering and overseeing the conduct of urgent public health trials including COVID-19 vaccines, Recovery and REMAP CAP studies, which have led to improved outcomes and reduced improving mortality rates.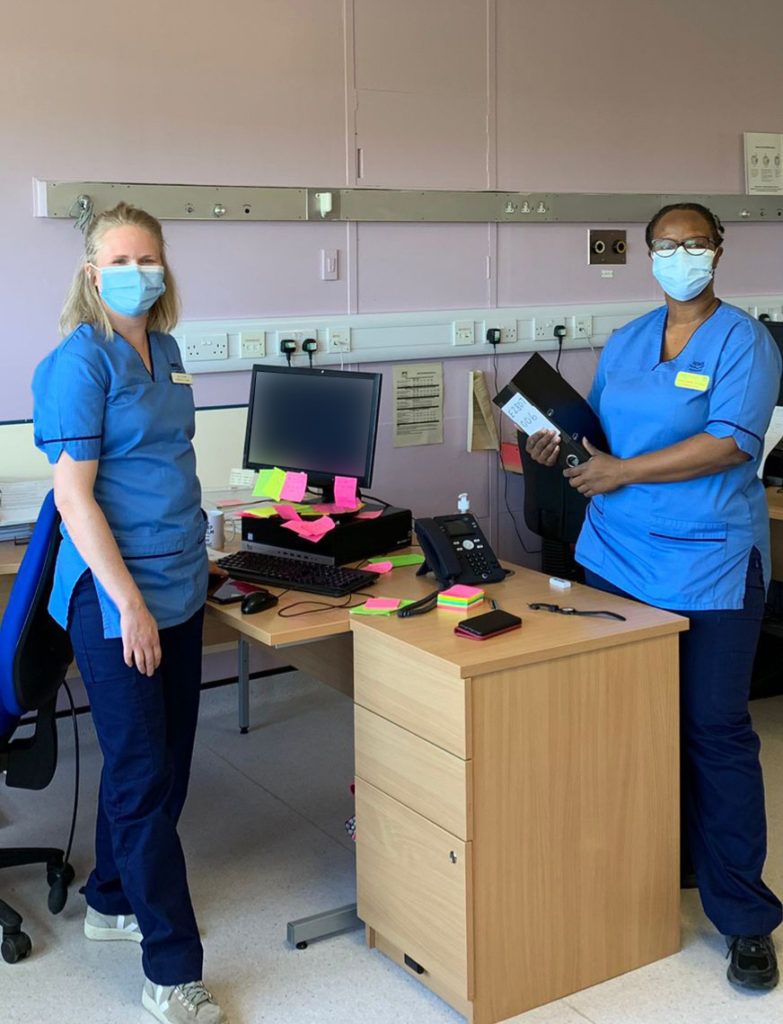 While COVID-19 has been the focus of recent times, NHSGGC portfolio of studies also spans the breadth of clinical specialties.
Lynn Prentice, Clinical Research Manager at the Glasgow Clinical Research Facility, said: "International Clinical Trials day gives us the opportunity to reflect on just how much research is going on in NHS Greater Glasgow and Clyde and what a great team we have to support it.
"Patient centred care is at the heart of our work and each day we look at ways to offer the most advanced and latest treatments and medicines to those who need them most, having a dedicated research team and purpose-built facilities allows us to take forward studies across a range of conditions.
"We are really grateful for the contribution our patients make to improving health care, science and services by taking part in these important trials."
Professor Julie Brittenden, NHSGGC Director of Research and Innovation, added: "I would like to use International Clinical Trials Day to take the opportunity to thank our talented and committed multidisciplinary research teams. Throughout the pandemic, in what has been a hugely challenging time, they have embraced change, adapted and have strived to improve available treatments for patients across a number of conditions. Most of all I would like to thank the patients and volunteers who take part in these trials"